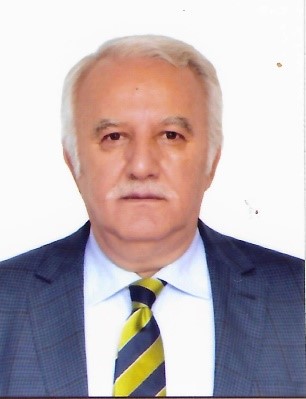 İbrahim PEKTAŞ
BOARD MEMBER
DİLER DIŞ TİCARET A.Ş
Tersane Cad. Diler Han. No:96 Kat:7 Karaköy / İSTANBUL
İbrahim Pektaş was born in 1953 in Malatya. He was graduated from Cukurova University "The Faculty of Economics and Administrative Sciences department of Business Administration in 1976" and he master's degree in Macro Economics in USA-Western Illinois University. He has started his business career in Ministry of Labour and Social Security of the Republic of assistant labour inspector in 1974 and since 1980 he was the group president of State Planning Organization. In 1988 he was the adviser of Ministry Of State, In 1989 member of board and assistant general manager of Turkish Airlines.
He has been working the Member Of the Bord in the Diler Holding same position since 1992 and he is also the vice president of the executive board of the Diler Investment Bank and Member of the Board of Asil Steel Industry an Trade Inc.
In 1994, he was elected as Steel Exporters' Association Chairman of the Board of Directors and 1995-2005 between the years of vice president of Turkish Exporters Assembly and he is also the Member of the Board of Steel Exporters' Association.