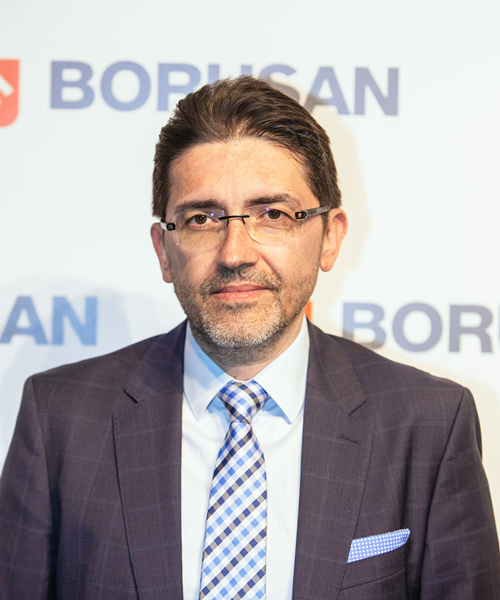 Yaşar Zafer ATABEY
BOARD MEMBER
BORUSAN MANNESMANN BORU SAN. VE TİC. A.Ş.
Meclis-i Mebusan Cad. No: 37 Salıpazarı - İSTANBUL
Zafer Atabey started his career in 1991 at Borusan Mannesmann where he took an active role in the Sales and Marketing department for 10 years. In 2001, he was appointed as the BM Vobarno plant as Director in charge of Trade before becoming the Managing Director of the factory where he utilized his experience for the development of the company's first investment abroad.
Zafer then returned back to Turkey to serve as Deputy General Manager, Sales and Procurement at Borusan Mannesmann in 2008 and appointed as Borusan Mannesmann US Inc. Board Member in 2013. In 2015, he was appointed as Borsan Mannesmann Executive Vice President. Since January 2017, he has been Borusan Mannesmann General Manager and President of the Executive Committee at Borusan Mannesmann.
Zafer Atabey is a graduate of Boğaziçi University Faculty of Economic and Administrative Sciences.